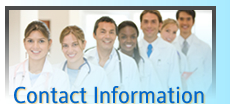 1821 University Ave. W. S-142
St. Paul, MN 55104

Phone: 651 917 5519
Fax: 651 917 4026
info@familyfirstmn.com

Occupational Therapy

An Occupational Therapist can help you or a loved one regain self-care skills after a surgery, an injury or complications in health. We understand how challenging it can be when you have to deal with health issues alone. Professional attention from an occupational therapist can help you get through.
Here are some of the responsibilities covered by an occupational therapist from Family First Home Care, Inc.:
Assistance with daily living activities
Learning to conserve energy
Pain Management
Body Mechanics
Reeducation of activities of daily living
Safety Orientation in the home and in the community
Physician-approved exercise programs
Ask us about having an occupational therapist come to your home and give you the assistance you need. You can also ask your physician about occupational therapy and if it is the care program that is appropriate for your condition. We hope you will be led to our office and receive the first-rate care promised by our therapists here at Family First Home Care, Inc..