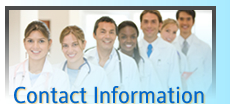 1821 University Ave. W. S-142
St. Paul, MN 55104

Phone: 651 917 5519
Fax: 651 917 4026
info@familyfirstmn.com

Welcome to
Family First Home Care, Inc.

At Family First Home Health Care, Inc., we are committed to providing first-rate home health care services to our clients with a view of maximizing their physical and emotional well-being thus guaranteeing their independence and quality of life in the comfort of their own homes.
At
Family First Home Care, Inc.
you are our priority! We are very happy that you have chosen us to be your care provider. For many years, we have become the most efficient and highly respected in the state. Expect only the highest level of quality in our care programs.
-Administrator-